Foreclosure Defense in Fort Worth, TX
Dependable Arlington Lawyer Guiding Clients Through Texas Foreclosure Laws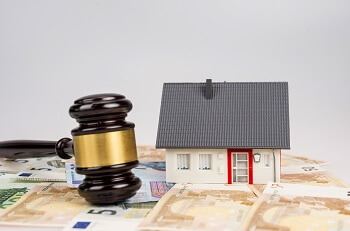 In 2012, Texas reported one of the highest numbers of completed foreclosures in the nation - a total of more than 56,800. Unfortunately, the nation's current economic client has made life difficult for many mortgaged homeowners. Too many honest, hardworking men and women who have kept up on their mortgage payments for years have been suddenly forced to worry about losing their homes in the wake of an unexpected medical emergency or job loss.
Get Help From an Arlington Foreclosure Defense Lawyer
If you are behind in your mortgage payments, it is never too early to get the help of an Arlington bankruptcy attorney who can help you make the informed, proactive decisions necessary to keep your home.
Foreclosure Laws in Texas
In Texas, mortgage lenders are required to serve a notice of default at least 20 days prior to serving a notice of sale, which must in turn be mailed to the property owner at least 21 days before the sale.
The foreclosure statute for the state can be found in Tex. Prop. Code Ann. § 51.002. There is no right of redemption in Texas law - meaning that after a foreclosure, the homeowner does not have to opportunity to redeem his or her property.
Most foreclosures in Texas are nonjudicial, meaning they do not have to go through the court process required in some states.
Texas foreclosures tend to move quickly, averaging just 159 days from start to finish. It is strongly recommended that you work with an experienced Arlington foreclosure lawyer if you wish to protect your home.
Could Bankruptcy Protect My Home from Foreclosure?
You deserve strong and effective advocacy, and our firm is prepared to help you by offering compassionate counsel and tenacious support. To find out if Chapter 13 or Chapter 11 bankruptcy or another form of debt relief may effectively protect your home from foreclosure, call our Arlington bankruptcy attorney at the Law Office of Marilyn D. Garner to schedule a free case evaluation. During this no-obligation meeting, we can look closely at your situation, discuss your options, and take steps toward protecting your interests.
Can I Still Get Help If I Owe More Than the Value of My Home?
If your mortgage is higher than the value of your home, you may be willing to walk away from the property if it means you can also stop making payments. In the event of an upside-down mortgage, a deed in lieu of foreclosure or short sale may be the right alternative for you.
Related Reading:
Call our Arlington law firm today at (817) 381-9292 to discuss your options in a free initial consultation to see how we are prepared to deliver swift, attentive legal support.
Why Hire Marilyn D. Garner?
What Sets Us Apart
Free Confidential Consultation

Our goal is to serve each of our clients individually, offering the information and guidance they need to find the right solution for their particular needs and unique situation.

Individual Care for Clients

We are not interested in "cookie-cutter" services. When you work with us, you can depend on direct service from our knowledgeable attorneys—not an inexperienced paralegal or legal assistant.

Top-Rated Ethics & Skill

Our firm is dedicated to maintaining the highest ethical and legal standards throughout every case. Our lawyer's AV® rating is just one testament to how we fulfill this commitment to every client.

30+ Years of Experience

The lawyer who leads our firm has been practicing since 1983. Attorney Marilyn D. Garner understands what you are facing and is intimately familiar with the laws that affect your situation.