Frequently Asked Bankruptcy Questions
Our Skilled Forth Worth Bankruptcy Attorneys Have Answers You Need
What happens to my life after filing for bankruptcy?
What about the aftermath of a bankruptcy? Will you be able to buy a home, take out a loan, or get a credit card? What will your credit score look like? Our Fort Worth bankruptcy lawyer is prepared to help you overcome the challenges you may face after filing for bankruptcy. With her guidance, you can achieve the fresh start you've dreamed of.
What is Chapter 7 Bankruptcy?
Also called "straight" or "liquidation" bankruptcy, Chapter 7 allows you to discharge most, if not all, of your debt. In order to qualify for this form of bankruptcy you must pass the means test showing that you do not have enough disposable income to repay your debts. This chapter may be the path you need to achieve a financial fresh start.
"They made me feel like part of a family instead of a client."

You don't feel like you are just a number. They really listen and care.

- Analisa G.

"She gave us good options to work on."

She made sure we walked away with information we could use. We highly recommend her to anyone that's in need of fresh new knowledge to help their situation.

- Alice C.

"I walked out feeling a lot better than when I came in."

They made me feel at ease discussing my business matter & provided legal advice that was simple & easy to understand.

- D.J.

"Welcoming, understanding and put my mind at ease."

They listened to my concerns and what brought me there and explained everything to me. They recommended the best path to take for my situation and guided me to a starting point.

- Stefanie J.

"I highly recommend coming to them before giving your business to someone else."

Their staff is welcoming and amazing to deal with. Doesn't make you feel like any less of a person for being in your situation.

- Alexandra L.

"I would highly recommend this office."

Very responsive team. Everyone is very friendly and welcoming. Mrs. Garner explained everything in detail and made me feel ...

- Wendy A.
Frequently Asked Questions
Will I have to surrender all of my assets if I file for Chapter 7 bankruptcy?
No. There is a list of bankruptcy exemptions provided both by the federal government and under Texas law. You may choose which list of exemptions you will use in your Chapter 7. Texas laws are often quite generous. For example, the Texas homestead exemption allows you to exempt your property totaling 10 acres or less in a town or 100 acres or less in a rural area. Talk to a Texas bankruptcy lawyer about which exemption list is right for you. In many cases, a good attorney can help you keep most - if not all - of your assets after filing for Chapter 7.
What is Chapter 11 Bankruptcy?
Chapter 11 bankruptcy is especially designed for corporations, partnerships, and businesses. Large corporations including General Motors, K-Mart, and United Airlines have filed Chapter 11 bankruptcy. In 2010 alone, more than 14,000 cases were filed. This is a viable option for struggling businesses because it allows a company to reorganize its debts.
What is Chapter 13 Bankruptcy?
If you do not pass the means test qualifying you for Chapter 7, you will most likely still be eligible for Chapter 13. Some people prefer to file for Chapter 13because it allows them to keep their property while reorganizing their debts and paying them back over time. There are several situations in which Chapter 13 may be more beneficial.
What is loan modification?
Loan modification is a process of negotiation between a debtor and his or her creditor resulting in a modified loan agreement. If you are struggling to repay your debt, loan modification may be a good option for you. Many creditors are willing to accept a lower payment rather than risk losing the entirety of the amount owed. An experienced bankruptcy attorney may be able to negotiate with your debt collector to ensure improved terms that allow you to repay your debts without declaring bankruptcy.
What is "Collections Defense?"
Being harassed by debt collectors? Did you know that there are laws protecting you from abusive creditors? Our Fort Worth bankruptcy attorney is familiar with these laws and prepared to help you defend yourself from illegal creditor activity. If you have been the victim of abuse, you may be entitled to compensatory payment from your creditors.
Is it true that filing for bankruptcy will destroy my credit rating?
No, in fact, declaring bankruptcy gives you the perfect opportunity to begin building a good score! The key is being cautious about which loans you take out, and then being careful to repay those loans on time. Our Forth Worth bankruptcy attorney can walk you through this process. In fact, many of our clients have been able to rebuild their credit ratings within months after declaring bankruptcy.
What paperwork do I need to begin the filing process?
You will need to gather a list of all your debts both past and current, as well as a list of your assets and obligations and a statement of your financial affairs. These papers and others - along with a filing fee - must be submitted to a bankruptcy court in order to begin the process. Our legal team can help you know which documents you will need to collect.
Do I qualify for an automatic stay?
As soon as you file for bankruptcy, an automatic stay will be into place in order to protect you from aggressive debt collection methods on the part of your creditors. These methods could include freezing your bank account, shutting off your utilities, and / or garnishing your wages. In almost every case, bankruptcy puts a hold on these actions.
Can I file for bankruptcy without an attorney?
Yes, it is possible to file for bankruptcy "pro se" - however, this process is extremely difficult and complicated. There is a reason why most people choose to file with the assistance of a legal professional who can help them protect their assets and ensure that all of the necessary forms are properly filed. Because the bankruptcy court will not be able to give you advice or help you complete any paperwork, it is important to have experienced legal counsel in your corner to look out for your interests throughout the process.
Should I file under Chapter 7 or Chapter 13?
There are various advantages to each chapter. If you pass the means test - proving that your debt is substantial and you are unable to repay it - you qualify for Chapter 7 bankruptcy, which allows you to discharge most of your debts. Even if you are not eligible for Chapter 7, you will almost certainly qualify for Chapter 13 bankruptcy, which allows you to discharge some debts and repay others via a manageable monthly plan over 3 to 5 years. Some people who qualify for Chapter 7 still opt to file under Chapter 13, finding that it is a better solution to their situation. Learn more about Chapter 7 versus Chapter 13.
How many times am I allowed to declare bankruptcy?
A Chapter 13 may be filed at any time, but you can only file for Chapter 7 bankruptcy after a period of 6 years from the date you last filed. If you have questions about whether or not you are eligible to apply, call our firm. We can explain how these deadlines and laws affect you.
What debts will bankruptcy not discharge?
Some debts cannot be discharged even in a Chapter 7 bankruptcy. These debts include child support and spousal support payments, some taxes, court-ordered fines, student loans, and any debts incurred because of deceit and / or harmful intent on the part of the debtor. Call us to learn more about which of your debts can be discharged.
Can an employer fire me or refuse to hire me because I filed bankruptcy?
No. United States bankruptcy laws protect you from being discriminated against due to filing for bankruptcy. 11 U.S.C. § 525 says that both government and private employers cannot refuse your application or discharge you because of a bankruptcy that you filed and / or a discharged loan that you did not pay.
I've been threatened with Foreclosure. Now what?
If you've been threatened with foreclosure, it's important you act quickly to get the legal advice you need to save your home. Talk with us about how declaring bankruptcy may shield your home, or whether short sale or deed in lieu of foreclosure is a better option for you. Act now to ensure that your interests are protected.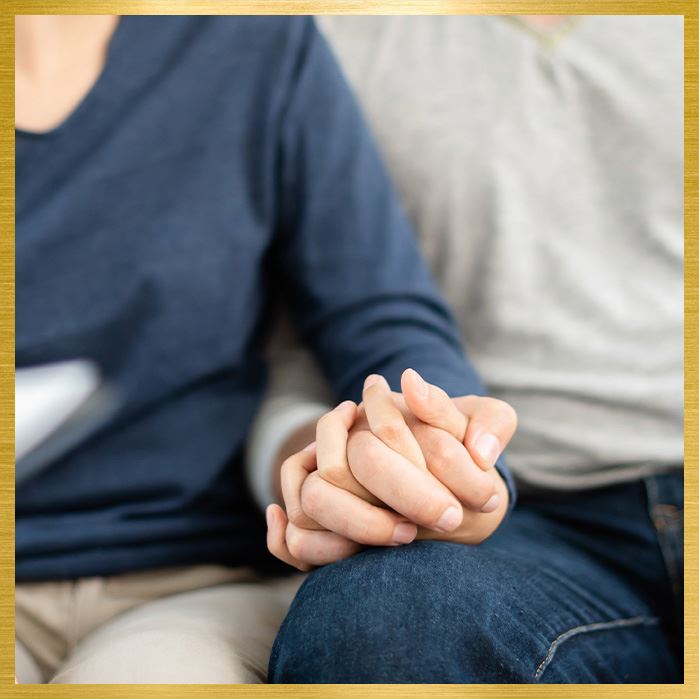 Why Hire Marilyn D. Garner? What Sets Us Apart
Free Confidential Consultation

Our goal is to serve each of our clients individually, offering the information and guidance they need to find the right solution for their particular needs and unique situation.

Individual Care for Clients

We are not interested in "cookie-cutter" services. When you work with us, you can depend on direct service from our knowledgeable attorneys—not an inexperienced paralegal or legal assistant.

Our firm is dedicated to maintaining the highest ethical and legal standards throughout every case. Our lawyer's AV® rating is just one testament to how we fulfill this commitment to every client.

The lawyer who leads our firm has been practicing since 1983. Attorney Marilyn D. Garner understands what you are facing and is intimately familiar with the laws that affect your situation.